This is a note, and photos, I received from a book group who read Julia's Chocolates. Cracked me up.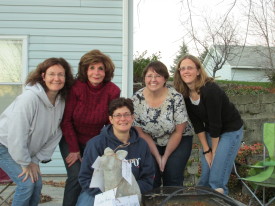 Hi Cathy,
A few weeks ago, I sent you an email telling how you inspired my girlfriend and me to have "Do Over" party for our friends who've had a lousy year- similar to the women's dinners in Julia's Chocolates. Well, we had it! It was fabulous, AND April had a pig! So, we wrote out what was pissing us off, hung it on the pig, and then lit a fire to burn the notes (and our upsets in effigy!) It was wonderful.
Thought you'd get a kick out of the photos. Thanks for the idea-lol! We've been talking up your books (especially that one) and passing our copies around to all our friends.
Cheers!
Julie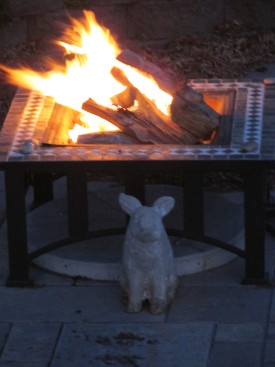 From me now: I love book groups! Invite me to yours anytime. I can visit in the Portland area, or SKYPE or chat on speaker phone with people across the country.