Happy Thanksgiving to you and yours.
Wishing you peace and good eating.
I have enclosed a picture of Martha Stewart to assure you that my Thanksgiving dinner will look nothing like hers.
I am hoping not to burn the turkey, drop the gravy bowl, or singe my hair.
If none of that happens, I will call the dinner a success and have an extra slice of pecan pie.
Cheers to you.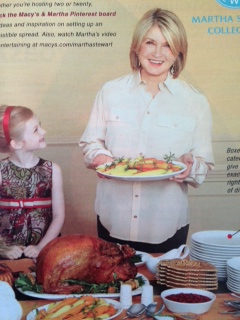 Cheers to you.