A snippet from my short story "Christmas in Montana," in the Our First Christmas anthology.

Our home—which was no longer ours—was all lit up with Christmas lights. The weekend before Thanksgiving, every year, all the lights and decorations went up.
My aunt and my mother, to my acute embarrassment when I was a teenager, could not be normal with their Christmas lights, as they couldn't be normal when they decorated the five Christmas trees in our house, either.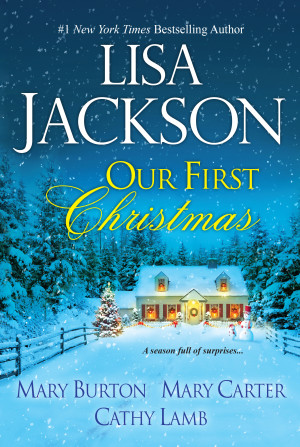 An electrician friend had been paid to build an eight- foot- tall frog with green lights, blue lights for the eyes, and a red bow.
"It's our Christmas frog, Gary," my mom said.
"You've named the frog, Gary?"
"Yes. We met a sanctimonious, misogynistic, sexist man named Gary recently, so we thought the name fitting, although it is rather insulting to our frog."
In front of the frog was a five- foot -tall giant dragonfly in pinks, reds, and yellows. The frog had a red tongue pointed at the dragonfly.
"The dragonfly's name is Tilge."
I didn't even ask.
There was another display with a seven- foot- tall gingerbread house. It would have been a sweet Christmas display except for the green-faced witch on top, aka Hansel and Gretel.
The house was lined with colorful, twinkly lights, as were a few trees.
My mother grabbed champagne.
"Merry Christmas, Laurel, darling," she said.
"May you live your life as you wish it, not as anyone else wishes it," my aunt said.
"May you always hold your chin high, like the strong woman you are," my mother said, "and follow your dreams."
My mother lit a firework.
Each year they light off two fireworks to celebrate the season. It's an odd July 4th–Christmas tradition. They like to blend their holidays.
My mother kissed my cheek, between explosions. "The family will love the lights."
"What?"
"Everyone's coming here for Christmas Eve this year."
My jaw dropped, I'm sure, to the snow. "Everyone?"
They both turned to me. "Everyone."
I picked my jaw up. "All the wives, the kids, Dad?"
"You bet," my aunt said. "I hope we all survive."
"Should be exciting," my mother drawled. "Hopefully there will be no serious injuries."
"You'll have to serve hot buttered rums then," I muttered, as my mother lit another firework. "Because I'm going to need a bunch of them."