Such a Pretty Face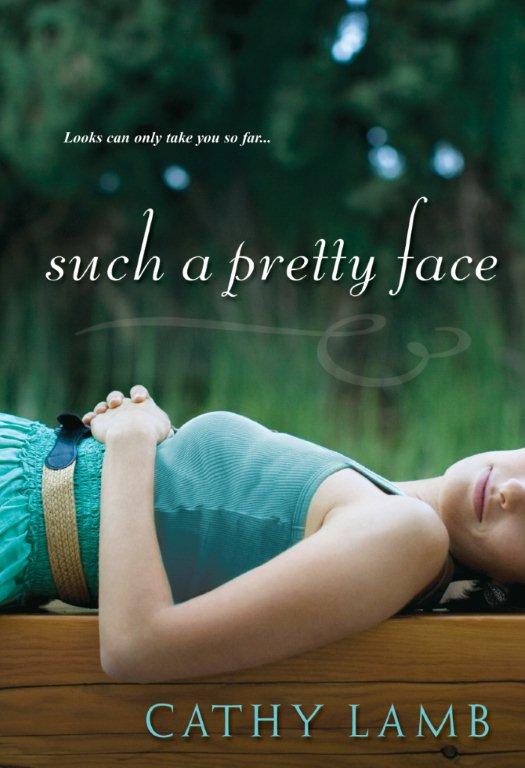 Stevie Barrett is a woman who is changing her life one day at a time…Check out the SECOND chapter of this book to get an idea of who she is becoming, and where she has been.
I am going to plant a garden this summer.
With the exception of two pink cherry trees, one white cherry tree, and one pink tulip tree, all huge, I have a barren, dry backyard and I'm tired of looking at it. I almost see it as a metaphor for my whole life, and I think if I can fix this, I can fix my life. Simplistic, silly, I know, but I can't get past it.
So I'm going to garden even if my hands shake as if there are live circuits inside of them and a floppy yellow hat dances through my mind.
I'm going to build upraised beds, a whole bunch of them, and fill them with tomatoes, squash, zucchini, radishes, lettuce, carrots, peas, and beans. But not corn.
I'm not emotionally able to do corn yet, too many memories, but I am going to plant marigolds around the borders, and pink and purple petunias, rose bushes and clematis and grape vines.
I'm going to stick two small crosses at the back fence but not for who you think. I'm going to build a grape arbor with a deck beneath it, and then I'm going to add a table so I can paint there, as I used to. I'm also going to build three trellises for climbing roses over a rock pathway, one arch for me, Grandma, and Grandpa, which will lead to another garden,  with cracked china plates in a mosaic pattern in the middle of a concrete circle, for Sunshine.
This may sound way too ambitious.
It is. But I see this as my last chance to get control of my mind before it blows.
I can wield any type of saw out there, and I have to do this, even if it takes me years. That I can even think in terms of a future, when I used to see only a very short, messy future, is a miracle.
Why? Because two and a half years ago, when I was thirty two years old, I had a heart attack
I used to be the size of a small, depressed cow.
The heart attack led to my stomach strangling operation and I lost one hundred and seventy pounds. Now I am less than half myself, in more ways than one.
My name is Stevie Barrett.
This is a story of why I was the way I was and how I am now me.
I am going to plant a garden.
Not even the glass walls muffled the screaming and shouting.
I leaned back in my swivel chair, away from my computer, and peeked into the conference room as the words, "You are a cold, frigid snowwoman," echoed out after the words, "I would rather remove my toes with pliers than sleep with you one more time!"
Two seconds later, high – pitched shrieking mixed with a baritone shout. "Living  with you is like living with Antarctica…I can't stand seeing your pinched up, wrinkly prune face….Move out of my house; you have poisoned it with your venom long enough…You and your yellow teeth can shove it….It's not your house; I'll burn it before you get it…You are a mean, dick headed prick with a  small prick!"
Then there was a crash, which was a drinking glass hitting the glass walls of the conference room. I was quite surprised it didn't shatter. I sprinted into the conference room as my boss, and the owner of this law firm, Cherie Poitras, grabbed her client around the waist, a woman dressed to the nines in high heels and a cream suit.
The woman had actually crawled up on the conference table and lunged for her husband. Cherie and I wrestled her off, but not before the husband's attorney put him in a headlock to keep him from strangling his soon – to – be – ex wife….
Even in a headlock, the husband, a local politician who stressed the sanctity of marriage and traditional values, struggled to get at his wife, his arms and legs flailing around and about like a trapped spider.
I work as a legal assistant at Poitras and Associates….
Available at all the usual book stores.
ISBN-10: 0758229550 | ISBN-13: 978-0758229557