Holiday Magic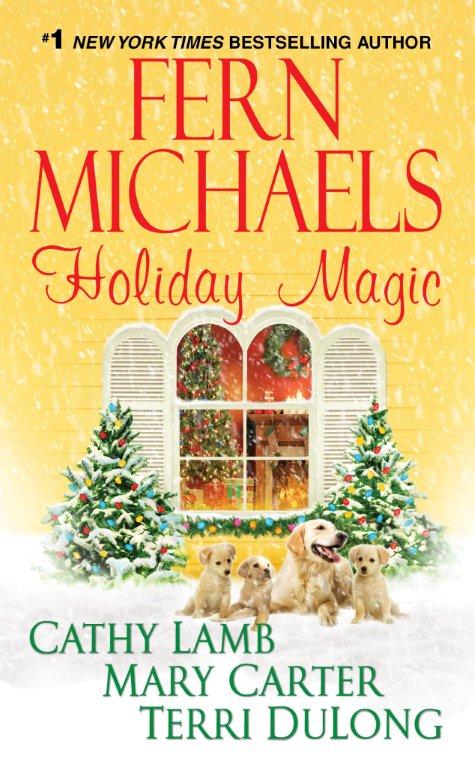 Meredith Ghirlandaio has a little too much going on this Christmas season. She's running a Bed and Breakfast in snowy Telena, Montana, and her sister's rebellious/withdrawn children have come to live with her because their mother has run off,  her "spirit crushed, her inner-soul crying for freedom."  In addition, Meredith was elected to chair the Telena Christmas Concert series and she's having anger issues, flashback issues, and Logan Taylor, well, he's a hunky, he-man issue.
"A Merry Christmas" in the Holiday Magic anthology, features Three Wise Women, a pregnant Mary, a bustling Martha, a drummer man from Nigeria, singing shepherds who are ex-World War II vets,  a pretty cowboy hat obsession, a tragic secret from the long ago past, a three story, brick house built in 1889 with a history as wild and rollicky as the wild west has ever been, a reclusive violin star, a Grateful Journal, fly fishing, pink cake, a duck whistle, an escape from Cambodia, and a gingerbread house.
Most of all, though, it's about Christmas. Towering Christmas trees, flickering candles, joyous carols, delicate snowflakes, shiny ornaments, candy canes and, the real reason for it all, the birth of Jesus…
Available at all the usual book stores.
ISBN-10: 1420108352 | ISBN-13: 978-1420108354