What I Remember Most
A few hints as to the story behind What I Remember Most…
1) Grenadine Scotch Wild. A collage artist and painter who had a fabulous studio with jars of buttons and trinkets, stacks of lace and fabrics, a cushy red chair and paints and brushes…until she gave it up. She regrets that.
2) Fog in the mountains and a night she can't quite remember when she was a young child. That night changed her life forever.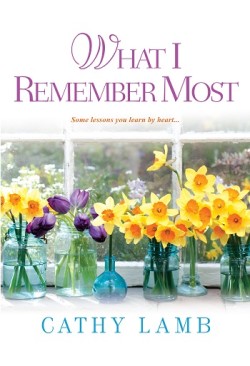 3) A guitar and a red shawl.
4) A false accusation that threatens jail time.
5) Car living and starting over with nothing.
6) Lilies. A red barn remodeled into a new home. Furniture art.
7) A friendship with a woman who sews Woman Power quilts.
8) A man with scars.
9) A woman with scars
10) Enduring. Hoping. Believing. And, finally, the truth about the past.
Available at all the usual book stores.
ISBN-10: 0758295065 | ISBN-13: 978-0758295064