Amy, before we get into "the guts," so to speak, of your wonderful book, The Good Neighbor,  I have to tell you that I loved the first line, "The doorbell rang and I knew it was my ex, just like when my lip tingled and I knew it was a cold sore."  
 I just laughed out loud. Dare I even ask? Is any of this book your personal story?
Nope. The Good Neighbor is not about me, but there are overlaps.
Izzy and I are both divorced moms, and while divorce is no laughing matter, you have to find humor in the horrendous situations we find ourselves in sometimes. (Like having an ex-husband show up at your door twenty minutes early.) I'm also a blogger like Izzy – but in contrast – all my blogging (since 2006) has given me the opportunity to be completely honest and Izzy uses her blogging to tell, let's say, tall tales.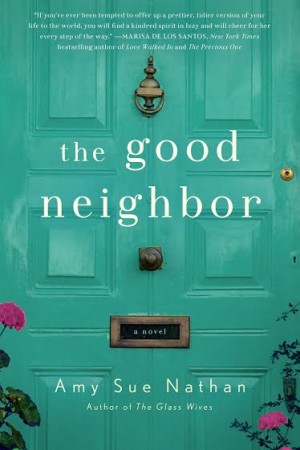 Or we could call it a Giant Fib. A tiny lie. I loved it. I cringed when she did it, and I kept reading to see what would happy in her future because of it. But I won't ramble on.  It's your story, tell us what The Good Neighbor is all about.
In a broad sweep I'd say The Good Neighbor is about accepting yourself wherever and however you happen to be in any given moment and not looking at "the other guy or gal" and wishing.
More specifically, The Good Neighbor is about Izzy Lane, a newly-divorced mom who just can't find her way. She's not yet used to being single and is struggling with that, and with the fact that her ex has started dating someone "normal" and her dates have all been duds. It takes her a while to realize she has nothing to be ashamed of, and a lot to be happy about.
Izzy Lane writes a blog about men, dating, life. She did it because she wanted "some sort of a journal…And to be someone else. Someone whose world wasn't upside down and inside out."
Izzy made up a person named Mac and pretended that he was a real person, her boyfriend, even talking about him on her blog. 
She writes, "Mac was perfect because I'd invented him – all six two of him, with his full head of dark hair, his humble upbringing, his self – made career. What was his career again?  Did he have one? I wasn't sure. Oops. But more important than any career was that Mac was devoted to me. Of course he was. He was my cyber version of Weird Science."
Now that's a whopper. How did you think of that element? What was the spark for it?
Sometimes it really sucks to say, "No, I'm not dating anyone right now." So I wanted Izzy to hate it so much that she lied about it, which initially made her feel better. I've thought about doing the same thing but I don't have the energy for lying. Too much to remember. As Izzy finds out.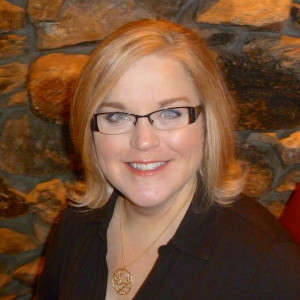 If you made up your own "Mac" what would he be like?
Just like Izzy's. Duh. I think I'd add a Scottish accent. Because, why not? You can help me with that, right?
Let's both agree there is something about a muscular man in a kilt, shall we?  Tea. Crumpets. Scotsman. Yum.
Your character talks about the column she writes "Philly Over Forty."  A few of her column titles, Cover Up, Buttercup; I Kid You Not, Don't Do It; Rules Are Meant To Be Broken (However You See Fit.).
You write a column for writers, have you ever thought about writing a column for single women covering these same types of topics?
When I started blogging in 2006 I did write some dating posts because I was divorced and it was more of a mommy blog back then. Now? No, I haven't thought of that, but come to think of it – THAT'S A GREAT IDEA, CATHY! I have been single now for over twelve years and have a lot of opinions (and experiences).
I would absolutely read your column, Amy, on being single, men, dating, etc. And I'm sure thousands and thousands of other women would, too. There's definitely a space for it, so start writing, girlfriend.
I understood and appreciated this quote in your book, "The opposite of love was not hate. The opposite of love was not sarcastic retorts.  The opposite of love was not spiteful thoughts. The opposite of love – this love – was indifference."
I completely agree.  Was it always your goal to get Izzy to this point in her life, where she could look at her ex husband and not want to kill him, where all she felt was indifference, and all she wanted was what was best for her son?
Yes, it was always my goal for Izzy because it was how I approached my own divorce situation way back when. I just wanted what was best for my kids and parents with animosity is never best for kids. I realize sometimes it's unavoidable but since this was fiction – nothing was impossible.
I wanted Izzy to be okay without Bruce–okay whether she had a man in her life or not. That was key.  You know my motto – I write fiction where the main character saves herself.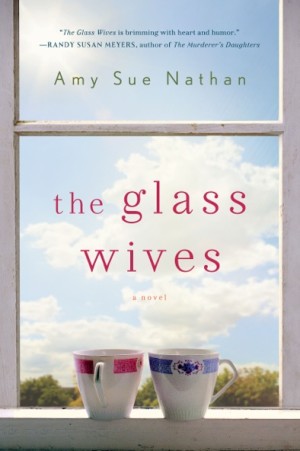 We've jumped around a little bit, so let's back up. Tell us a little more about yourself. 
I was born young. I was bald, but very cute. Sorry. I need to amuse myself sometimes!
I was born in Philadelphia, like Izzy, and grew up on a street just like hers! (Street scene pictured here.) It was really important to me to set a book in a Northeast Philadelphia neighborhood, but I didn't want to go back to the 1970s (when I grew up) so I  had Izzy move back there now.
Unfortunately, where I grew up has changed, so I reimagined the area and voila – Izzy's street is what I wish that neighborhood were like now (but isn't).
I've always been a writer but I've also been a cashier, administrator at a synagogue, pre-school teacher, and right now I work at a NY Jewish-style deli in the suburbs of Chicago. (Would you like a knish with that chapter?) It all feeds my writing and this new job also feeds my belly!
You write an online writer's blog titled "Women's Fiction Writers.  No Heroes, No Zombies, No High Heels. Well, Maybe High Heels.  https://womensfictionwriters.wordpress.com/. 
It's one of Writer's Digest top 101 writing blogs. Congratulations, first off. Then, secondly, when did you start writing the blog?  What are your goals for it? What do you like best about the work you do on the blog?
Thank you! Though I started blogging in 2006, I started the WFW blog in 2011 because I couldn't find anything online that met my needs as someone NOT writing romance. So, I followed the advice of a friend and created the online space myself.
My goal is to share authors, books, and writing craft information with aspiring authors and published authors who write whatever we call Women's Fiction. There's so much out there for romance novels, and other genres, I wanted a place for US to go and be together!
The best part of the blog is reading guest posts early, and interviewing authors. I always ask questions I want the answers to, and I use my Journalism degree. A two-fer!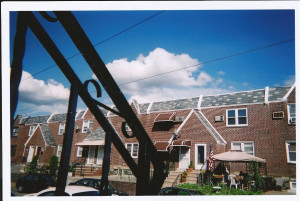 What are the other publications that you've been in?   Can you paste some links in of a few of your favorite articles and essays?
I've had dozens of articles, essays, and stories in publications including The Chicago Tribune, Writer's Digest, The New York Times and Washington Post blogs online, Chicago Parent, Huffington Post, and The Grey Sparrow Journal.
Asking me to pick my favorite? Egads! I'm probably most proud of my Tribune pieces and my first one is one of my favorites.
Not only do I think it's a fun article, but it reminds me that anything is possible. Here's a link to my first published article/essay in The Chicago Tribune: http://articles.chicagotribune.com/2006-12-10/news/0612100058_1_cookies-shortbread-gingerbread-man
I'm also really proud of the short stories I've had published. Here's one from Grey Sparrow Journal. I have a love of writing about older people. Older meaning 80+. Not sure why, but there is one in each novel and many of my short stories.  http://greysparrowpress.sharepoint.com/Pages/Spring2011ShortStoriesNathan.aspx
What is your day like? When do you write? How do you manage to write your books, your blog, and the other essays and articles that you publish? Do you set writing goals, divide your time each day?
My day starts with the dogs. Literally. I have two old dogs who like to wake me up some time between 4 and 5 am. I let them out and make them let me go back to sleep. Then I'm up by 5:30 to feed them. Then sometimes I go back to sleep again.
I'm always up for the day by 6:30, and early mornings I take care of business like my blog, setting up social media stuff for the day, answering emails, etc. But if I'm home for the day, I start writing by 8 or 9. I'm a morning writer. That might change as my schedule gets more complicated – I have that deli job and freelance jobs and sanity to maintain, if at all possible.
I am not a middle of the night or late night writer. Most nights I am asleep, and I mean sound asleep, by 10.
Three places in America you want to visit very badly.
Mt. Rushmore, Montana, Seattle.
Three things you're afraid of.
Heights. I get wobbly and feel like I'm going to lose my balance. Same goes for steps. A few years ago I fell down my basement stairs and I now hold railings for dear life. Other than that, frankly, I'm really not afraid of anything too much because I've had some scary things happen and I came out just fine.
Everyone, this is one excerpt from The Good Neighbor that I loved, and it will give you a snapshot into what this book is about…
I didn't have the heart or the stomach to tell Ethan how much different parts of Philly Over Forty suited me, how getting lost in the ether of the Internet patched holes in my days and my heart. Comments popped up at all hours, from all over the country, reminding me how it felt to be listened to instead of talked at. As soon as a new post went live on the site, it was tweeted and facebooked, and Tumblred.
My recent post about sex after divorce, with no mention of Mac, went viral with more views than anything else on Pop Philly ever. It was peculiar to be popular. Peculiar in a heart pounding, ego boosting, anonymous kind of way.
Thanks, Amy, for your time, and best of luck with all your work in future.
Chat with Amy here…and do check out her writer's blog. I love it.
Website: amysuenathan.com
 Featuring the authors, books, and craft of women's fiction—and a little sass and chocolate—since 2011. 
Facebook: www.facebook.com/amysuenathan
Twitter: @AmySueNathan
THE GOOD NEIGHBOR – forthcoming from St. Martin's Press, October 2015
THE GLASS WIVES

– published by St. Martin's Press, May 2013 – available in stores and online!