I run and I write.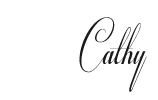 12 Comments to "Running And Writing"
Thank you for sharing your beautiful thoughts and photos about running, and your new year's resolutions about spending more time outside in nature in 2013. I love how you connect the trees on your path with the people you love! Here's to your happiness and success in the coming year.

1
Thank you for reading it! Hope you have a beautiful 2013, filled with lots of good books, good chats, and good coffee and chocolate!

2
How lovely to read the story of your 'family' and what brings them alive for you as you run for your health and for your spirit and for the love and spirit of your family. Thank you so much for sharing them with us. I love your reminder sticks, lost in the day dreams and imagination. You are my inspiration. Happy New Year.
3
….awww, Thanks, Sheri.

My runs are spiritual, that's for sure. Loooove being out in nature. Love trees and leaves and squirrels and watching the weather and seasons.
Happy 2013!

4
Thank You♥
5
You're so welcome, Elizabeth! Happy reading.

6
Thanks for the inspiration. I need to move more and get lost in my imagination. No wonder your books are filled up with joy, fun and life.
7
I think getting lost in your imagination, day dreaming, letting your mind fly free to relax and think, is so healthy. Healthy spiritually and mentally.

So go daydream! Go get lost!

8
Dear Ms. Lamb,
I want to share with you how much I have enjoyed your books. I first became aware of you when I stumbled across Julia's Chocolates. I loved the books cahracters so much that I decided to read them all (and in order). I've learned so much about life and how to live – your outlook is so real and thought provoking. I have laughed (The Last Time I Was Me) and cried my heart out (Henry's Sisters, First Day of the Rest of My Life) and now learning how to get past the difficult and be strong (A Different Kind of Normal). This book is giving me the courage to finaly move on with my life without fear (going through a divorce) and begin to enjoy the things that have always brought me joy and peace.
I want to say Thank you, thank you and God Bless,
DeNise
9
Dear DeNise,
I am so sorry it has taken me so long to reply. Deadline, then computer crashed. Hoping this letter finds you well and that darn divorce over. I'm so glad that my books have given you things to laugh about, think about…and do a little crying over. I think we women need to cry sometimes, we just hold it on in, and that can be very bad. So, crying over a book is just fine.

I will be starting my next book soon….yes, indeedy, I will get back to work soon!!

10
Running and writing reminds me of the things I have been missing in my life for the last 10 years and provides hope that they will return soon.
11
And DeNise, go to the mountains and the beach. both healing.

12