I check once a week to see which one of my books is on sale on Amazon and this week it's Henry's Sisters. Cheap.
Here's an excerpt. It's a wild start about burning bras and thongs, just go with it:
I grabbed my lighter with the red handle from the kitchen, lighter fluid, a water bottle, my lacy bra and thong, and opened the French doors to my balcony. The wind and rain hit like a mini hurricane, my braids whipping around my cheeks.
One part of my balcony is covered, so it was still dry. I put the bra and thong in the usual corner on top of a few straggly, burned pieces of material from another forgettable night on a wooden plan and flicked the lighter on. The bra and thong smoked and blackened and wiggled and fizzled and flamed.
When they were cremated, I doused them with water from the water bottle. No sense burning down the apartment building. That would be bad.
I settled into a metal chair in the uncovered section of my balcony, the rain sluicing off my naked body, and gazed at the sky scrapers, wondering how many of those busy, brain – fried, robotic people were staring at me.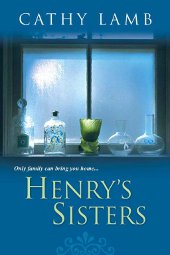 Working in a skyscraper was another way of dying early, my younger sister, Janie, would say. "It's like the elevators are taking you up to hell."
Right out of college she got a job as a copywriter for a big company on the twenty ninth floor of a skyscraper in Los Angeles and lasted two months before her weasely, squirmy boss found the first chapter of her first thriller on her desk.
The murderer is a copywriter for a big company on the twenty ninth floor of a skyscraper in Los Angeles. In the opening paragraphs she graphically describes murdering her supercilious, condescending, snobby boss who makes her feel about the size of a slug and how his body ends up in a trash compactor, his legs spread like a pickled chicken, one shoe off, one red high heel squished on the other foot.
That was the murderer's calling card.
No one reports his extended absence, including his wife, because people hate him as they would hate a gang of worms in their coffee.
Janie was fired that day, even though she protested her innocence. That afternoon she sat down and wrote the rest of the story, nonstop, for three months. When she emerged from her apartment, she'd lost twenty pounds, was pale white, and muttering. At four months she had her first book contract. When the book was published, she sent it to her ex boss and wrote, "Thanks, dickhead! With love, Janie Bommarito," on the inside cover.
It became a best seller.
She became a recluse because she is obsessive and compulsive and needs to indulge all her odd habits privately.
The recluse had received a flowery lemon – smelling pink letter, too. So had Cecilia, whose brain connects with mine.
The rain splattered down on me, the wind twirly whirled, and I raised the Kahlua bottle to my lips again. "I love Kahlua," I said out loud as I watched the water river down my body, creating a little pool in the area of my crotch where my legs crossed. I flicked the rain away with my hand, watched it pool again, flicked it.
This entertained me for a while. Off in the distance I saw a streak of lightning, bright and dangerous.
It reminded me of the time when my sisters and I ran through a lightning storm to find Henry in a tree.
I laughed, even though that night had not been funny. It had been hideous. It had started with a pole dance and ended with squishy white walls.
I laughed again, head thrown back, until I cried, my hot tears running down my face off my chin, onto my boobs, and down my stomach. They landed in the pool between my legs and I flicked the rain and tear mixture away again. The tears kept coming and I could feel the darkness, darkness so familiar to me, edging its way back in like a liquid nightmare.
I did not want to deal with the pink letter that smelled of her flowery, lemony perfume.
Amazon – https://www.amazon.com/Henrys-Sisters-Cathy-Lamb-ebook/dp/B002I1XSDU/ref=asap_bc?ie=UTF8