Innocent Husband and I had a Christmas Bake Off.
You can tell that I'm baking by the hammer in my right hand. The Christmas Bake Off challenge came about after I set the oven on fire, turkey inside, during Thanksgiving.
I had to prove that I could bake.
(No, I did not set the cake on fire. How could you think that?)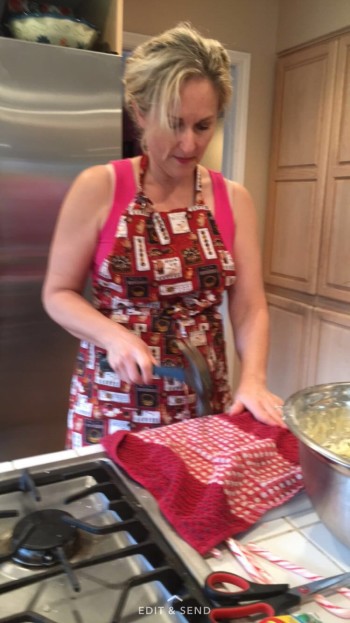 The one on the left is a chocolate cake. Peppermint / candy cane buttercream frosting.
The one on the right is a yule log. Raspberry filling, chocolate chip icing.
Which one is mine?
The pink one…