September 19, 2012
Interview: Cathy Lamb, author of 'A Different Kind of Normal'
By Pamela Clare, USA TODAY
There was a time when Cathy Lamb* was sleep deprived because she had three children age 3 and under — a singleton and a set of twins. Nowadays, it's deadlines that keep Lamb awake. Known for her heart-felt, empathetic women's fiction, Lamb takes on serious issues, which she researches thoroughly, and imbues them with a humor and sensitivity that draw both laughter and tears from her readers. We connected with Lamb recently to talk about her latest title,A Different Kind of Normal, and why women seem to need a good cry now and then.
Pamela: What's more difficult? Caring for twin newborns or a novel deadline?
Cathy: Caring for newborn twins and their 3-year-old sister is far, far more difficult than a novel deadline. Every day is a deadline when there are three children under the age of 3 in the house. It is absolute chaos, and the work is endless. I had about five hours of broken sleep a night for the first eight months when I had my twins. I can't even explain how busy it is, how round the clock it is, to care for two babies and a toddler.
I could hardly remember my name during those months. I think my name might have been: Delirious, Confused, Frumpy and Exhausted.
Plus, with writing stories, I simply live in my imagination, tell myself stories, and write them down. … Now that's fun. And there are no diapers involved at all!
Pamela: Your books deal with serious issues and often include multiple themes that weave through the story. Do you consciously plan out these themes, or do they manifest themselves in your writing without deliberate effort to plot them?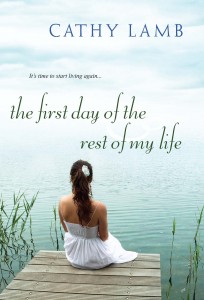 Cathy: Do I consciously plan out the themes or do they manifest themselves? Yes, to both. I have issues that I know I'm going to address in the stories, and I'm playing with themes as I begin, but the characters come more alive as I write, their stories become more organic and deep, and the themes and issues start to pull together.
There are a lot of surprises that come up when I write because I let the characters go free, and I watch them. It's like watching a movie in my head. They often end up being very different than how I thought they would be when I first started writing the book.
Understanding your theme, or themes, is crucial because the theme holds the story together, like the frame of a house holds the house up. No theme, no story. No frame, no house.
Pamela: As an author, you often create characters who are very different from yourself. Do you feel the act of repeatedly swimming in the emotions and experiences of your characters has given you a greater appreciation or empathy for the emotions and experiences of others?
Cathy: Some of the things I've written about, I've gone through personally. A lot of the emotions that my characters go through, I've gone through. Have I been through all of the problems and emotions my characters have been through? No. That would be impossible. (Thank heavens.) But I do a lot of research. Tons, really, when I'm writing about subjects or topics I'm unfamiliar with.
For example, I studied schizophrenia endlessly. Same with depression, abuse, addictions, etc. I read books. I read articles. I talked to professionals in the fields that I was studying, I talked to people who had endured those problems.
I learn all I can about the people, and their families, who have suffered through the same challenges and problems that I discuss in my books so my portrayal of those characters and their lives is as authentic and true as I can make it.
Has my work given me more compassion and empathy and understanding for others? Yes. Absolutely.
Pamela: You've described yourself as having "I Would Rather Play Than Work Disease." What's your cure? How do you get your fingers and the keyboard producing words?
Cathy: I goal set. I write 2,000 words a day when I'm writing my first draft. If I don't get those words written down, I don't let myself go to bed on Saturday night. I goal set for pages I have to edit before I go to bed, too. I goal set when I'm editing the whole book. How long should this edit take? What about the fourth edit? How quickly should I edit it the eighth time? I stick pretty hard and fast to my own goals.
Now and then life and life's heartaches creep in, so I have to flex with those goals, but then I work harder later. It does all get done in a timely manner. It has to, a deadline is a deadline is a deadline, and my publisher needs the book on the date that I've agreed I'll turn it in.
Writing is a job, like any other. Want to keep the job? Then make sure your work is in on time.
Then go out and play.
Pamela: Once upon a time, you set out to write romance. How did that go for you? Why do you think women's fiction is where you found your true voice?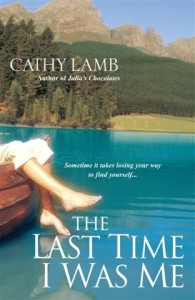 Cathy: Years ago I tried romance. Rejected and rejected again. I had a very hard rejection after an editor implied they would be buying the book. I finally quit. I should have quit trying to break into category romance years before I did, but I'm not a quitter, so I didn't.
My advice to other writers who keep getting rejected is: Don't be like me. Sometimes you have to take a realistic view of yourself and your progress and say, "This is not working for me. I need to change genres." It's not quitting, it's changing direction.
I'm so glad I did. My agent laughed when I told him I'd been trying to break into category romance. My voice is really not suited for it. You can go anywhere you want with women's fiction. There are no restrictions, no rules, no format, no formula you have to follow.
Women's fiction fits my personality so much better. Even with the short romantic fiction stories I write for my anthologies, I'm able to write freely, I'm able to grow the characters the way I want to, I'm able to add interesting subplots and quirky characters. I love it.
Pamela: Your books are known for making readers laugh and cry. Clearly, they're very cathartic. Are they also cathartic for you as the author? Does writing them leave you feeling as uplifted as reading them does for your readers?
Cathy: I laugh and cry when I write my books. I figure if I'm still laughing or crying during the eighth edit, the readers will be, too.
And, yes, they're cathartic. I wrote Henry's Sisters after my dad died of cancer. I was a mess, but it did help me work through some of the grief I felt. I used the grief I felt when my mother died of cancer for Jeanne Stewart in The Last Time I Was Me.
Am I uplifted when I'm writing the scenes that make me cry? No. I walk away feeling drained and emotional. I feel uplifted when I'm writing the humorous scenes, though, and I just sit in front of my computer and cackle.
I think women need to laugh and to cry. I love laughing, but sometimes I, and other women, hold in the tears. It's like we can't let go enough to cry or, worse, things are so bad we can'tcry anymore. If my books make women cry a little, that's good, too. Sometimes those tears just gotta come out …
Pamela: So true! Your latest release, A Different Kind of Normal, deals with some pretty serious subject matter and yet does so in a way that is hopeful, sweet and funny. What can you tell us about the inspiration behind the story and the story itself?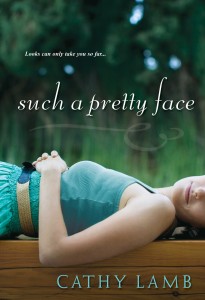 Cathy: I was inspired by a young man in Portland who was born with a big head. His spirit and strength were so admirable. Tate, in A Different Kind of Normal, has a completely different life than this boy, a completely different personality, but I wanted the story to come off as hopeful, sweet and funny, as you mentioned. I also wanted it to be a story of change, letting go, forgiveness, compassion, and love.
I made his mother, Jaden, a hospice nurse because I've worked with hospice on three different occasions when relatives were dying, and I think those people are angels. You just can't see their wings. I put in the back story of the witches and spells in the family line and the mob carrying torches chasing them out of England for fun.
I used herbs and spices to tie the past to the future and for the sensory effect. I added Rowan, the soap opera star, because she was so edgy, tragic and dedicated to family. I added the triplets who insist on wearing Halloween costumes every day for humor.
I wanted to tell a story about an imperfect family, with many problems like the rest of us, who always came together when they needed to.
Pamela: What can your readers look forward to next from you?
Cathy: I have a short story coming out in 2013 in an anthology with Janet Dailey titled, You're Still the One, and I have another novel coming out in August of 2013. I try to blog. I try to Facebook. … And I try not to eat too much chocolate or drink too much coffee. I fail at both.
Pamela: Cathy, thanks so much for spending time with us and giving us a glimpse of what goes into crafting your wonderful stories. For more information on Cathy Lamb or her books, visit CathyLamb.net.
Pamela Clare is an award-winning journalist and nationally best-selling author of both historical romance and contemporary romantic suspense. She loves coffee, the Colorado mountains, and her two grown sons. Her website is  PamelaClare.com.
*Cathy and Joyce are not related.